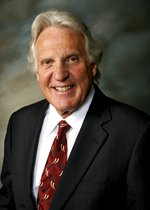 Dr. Gilbert Dale is a founding member and President of Urology Associates of Central California. Dr. Dale is board certified by the American Board of Urology and has been practicing medicine for over twenty years.
Dr. Dale specializes in female incontinence procedures.
Dr. Dale welcomes male and female patients above the age of 18 to his urology practice. His primary hospital affiliations include Saint Agnes, Community Medical Centers and Tulare District Hospital.
Dr. Dale was schooled at the University of Missouri at Columbia where he earned his Bachelor of Science degree, Doctorate in Medicine and fulfilled his internship requirement. After moving to California, he went on to complete his residencies in General Surgery and Urology at the University of California, Los Angeles Medical Center. An expert urologist, Dr. Dale exemplifies a strong educational background and an unyielding commitment to the advancement of urological treatment.
As an active professional in the urological field, Dr. Dale is a member of the American Medical Association, American Urological Association, American Society of Nephrology, American College of Surgeons, California Medical Association, Fresno-Madera Medical Society, Society of University Urologists, Western Section American Urological Association and the International Society of Nephrology.
In addition to being a busy physician, Dr. Dale leads an eventful family life with his wife Shelley and four children, Christine, Alex, Shelby and Derek. During his spare time, Dr. Dale enjoys playing golf, reading, traveling and spending time with his family.