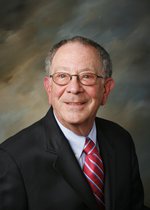 As a founding member of the Urology Associates of Central California (UACC), Dr. Robert Julian is an accomplished and experienced urologist specializing in stone disease and urologic oncology.
He is certified by the American Board of Urology and is a fellow of the American College of Surgeons.
Dr Julian accepts male and female patients into his urology practice above the age of 18 years old. His primary hospital affiliations include Community Medical Centers and Saint Agnes.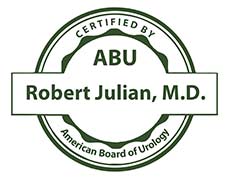 A graduate from Columbia University and the University of Texas, School of Medicine, Dr. Julian brings a strong educational background and professionalism to UACC. Following his schooling, he served at the Naval Hospital in Yokosuka, Japan and Philadelphia. Inspired to succeed at the Naval Hospitals, he became Chief of Urology at the Orlando Naval Hospital, where he held the rank of Commander. Dr. Julian fulfilled his internship at the U.S. Naval Hospital in Portsmouth, Virginia and completed his residency at the U.S. Naval Hospital in Philadelphia, Pennsylvania. His Fresno practice of urology spans more than 30 years. He is one of a very few urologists in the United States to have undergone training in the use of a Cyber-knife for urologic purposes.
Dr. Julian is an active member of a multitude of medical organizations which include the American Urological Association, American Medical Association, Western Section-American Urological Association and California Medical Association. He has served as President of both the Fresno-Madera Medical Association and Saint Agnes Medical Center staff.
Dr. Julian and his wife, Ann, are the proud parents of two sons, two daughters and eight beautiful grandchildren. Dr. Julian takes pleasure in having the opportunity to work with his son, Dr. Christopher Julian, at UACC. In his time away from the practice, he enjoys playing a round of golf, spending time with his family and fervently cheering on his favorite NFL team, the Oakland Raiders.