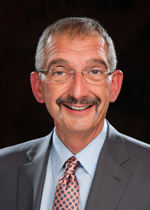 A founding member of the Urology Associates of Central California, Dr. William Schiff is an accomplished urologist with subspecialty interest in Male and Female Sexual Dysfunction.
He has developed an innovative and comprehensive approach to Sexual Dysfunction whereby, a specially trained team of professionals accompanies patients through a focused process of evaluation and treatment that encourages a successful outcome. Also an expert in the placement of Penile Prosthetics, he is routinely called upon to consult with physicians and penile prosthetic companies regarding the management of patients and their significant others with sexual dysfunction, as well as the use of penile prosthetics.
Dr Schiff accepts male and female patients above the age of 18 years old into his urology practice. His primary hospital affiliations include Community Medical Centers, Saint Agnes and Tulare District Hospital.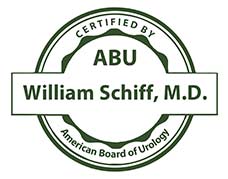 Dr. Schiff is a second generation Fresno urologist, following in his father Jack's footsteps. He attended schools in Fresno and matriculated to the University of Health Sciences/The Chicago Medical School with an undergraduate degree in Social Ecology with an emphasis in Mental Health and Criminal Justice and went on to receive his Doctorate degree in Medicine there. He went on to complete his internship at the University of Southern California and his residency at Los Angeles County/University of Southern California Medical Center.
An advocate for medical education, Dr. Schiff holds seminars for both public and private organizations in an effort to educate the community on medical issues. Dr. Schiff is Board certified by the American Board of Urology and is a clinical staff member at the University of California at San Francisco. Among numerous professional affiliations, he is a member of the American Medical Association, American Urological Association, California Medical Association, California Urological Association, American Association of Clinical Urologists, American Society of Andrology, the Fresno-Madera Medical Society, is a fellow of the American College of Surgeons and also is the physician advisor of the American Urological Association Allied.
When he is not practicing or lecturing, Dr Schiff can be found at home pursuing a vast number of other interests, the primary one being his family.